At Inspire our desire is to connect you with the heart of God through faith in Jesus Christ. Our goal is to encourage you through gatherings, times of prayer, and worship services. We are committed to walk alongside you on your journey of faith. We welcome you to become a part of our growing congregation in the greater Rochester area.
We are a Christ-centered, Bible believing community that actively participates in God's redemptive work, transforming lives in the West Henrietta neighborhood of Rochester, NY. Individuals and families of all ethnicities and cultural backgrounds are welcome to worship the Lord Jesus Christ with us!
We are meeting at E. Henrietta Fire Hall, (Co. #1)
3129 East Henrietta Rd, Rochester, NY 14467
Communion Service & Potluck Lunch
Dr. Lewis Wayne, President of Houghton University, will be our guest speaker.
The lovely reverend will be our guest speaker.
Due to the previous rain, our church picnic and baptism will be rescheduled to a future date.
Our service starts at 10:30am every Sunday​. We welcome you to join our worship service and to be part of Inspire family!
We welcome international students
Inspire is a multi-ethnic congregation and we welcome all students looking to fellowship with a diverse group of brothers and sisters in Christ.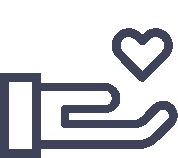 Inspire Wesleyan Church is a mission on faith. Your partnership in financial support is greatly appreciated. You can easily and safely donate online by clicking the "Give Today" Link below.
"So let each one give as he purposes in his heart, not grudgingly or of necessity; for God loves a cheerful giver."
If you wish to give by mail, you may send funds made payable to Inspire Wesleyan church to:
Inspire Wesleyan Church, 16 Antler Rd, Big Flats, NY 14814
STAY CONNECTED with updates