At Inspire our desire is to connect you with the heart of God through faith in Jesus Christ. Our goal is to encourage you through gatherings, times of prayer, and worship services. We are committed to walk alongside you on your journey of faith. We welcome you to become a part of our growing congregation in the greater Rochester area.
We are a Christ-centered, Bible believing community that actively participates in God's redemptive work, transforming lives in the West Henrietta neighborhood of Rochester, NY. Individuals and families of all ethnicities and cultural backgrounds are welcome to worship the Lord Jesus Christ with us!
We are excited to announce of our regular weekly Worship service commencing on October 03, 2021. We are meeting at the RCCCW premises located at 70 Thompson Rd, Rochester, NY 14623.
Service Time 2:30 pm Every Sundays. We welcome you to join our worship service and to be part of Inspire family!
Every Second Saturday's at 5:00pm
We believe in the power of prayer. Please send us your prayer requests through the contact page and we believe that God will answer when we ask Him in faith.
Currently we meet online every Thursday's until we have a facility available for our gathering.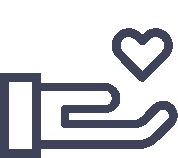 Inspire Wesleyan Church is a mission on faith. Your partnership in financial support is greatly appreciated. You can easily and safely donate online by clicking the "Give Today" Link below.
"So let each one give as he purposes in his heart, not grudgingly or of necessity; for God loves a cheerful giver."